Nissan 370Z Memorial Day Event 2014
This past Memorial Day, Koeppel Nissan hosted Professional Race Car Driver Tim Bell and his unveiling of his new 370Z race car. He raced his new car at Lime Rock Park: The Road Racing Center of the East. Tim Bell is the youngest team owner in IMSA history! As one of the freshest faces in IMSA, Tim Bell brings his background in business and racing together as he develops his career in motorsports.
Tim has raced a number of Nissans over the years including everyone's favourite, the Nissan 370Z and the Nissan GT-R. His co-driver is ranked as one of the best drivers in North America. What a team! Check out the photos of the event below! We look forward to hosting more events like this and hope YOU will be at the next one!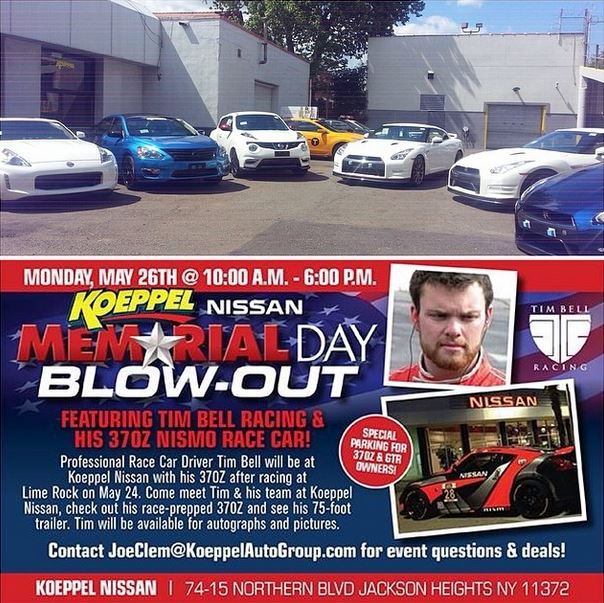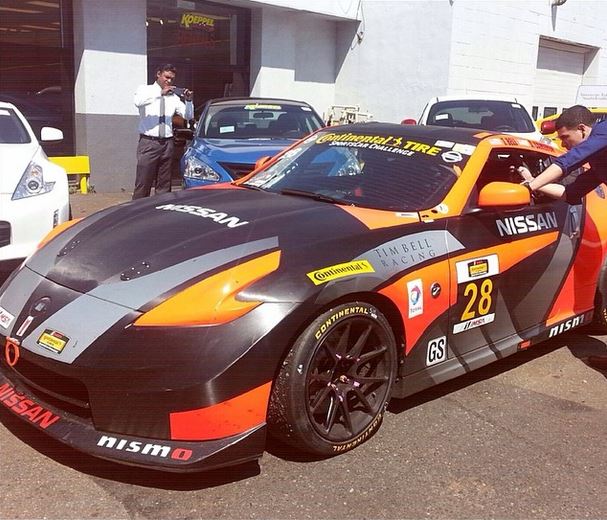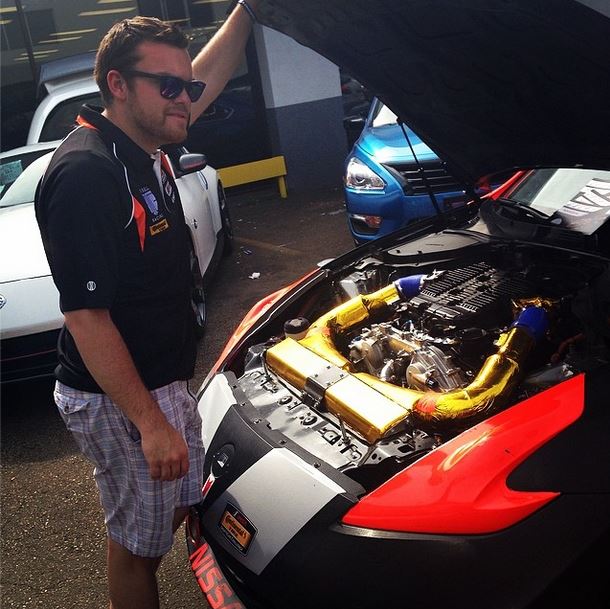 Koeppel Nissan | Jackson Heights NY
Visit Koeppel Nissan today and check out the new 370Z and our NY new vehicle showroom. Or fill out our contact form; we welcome your feedback and comments!