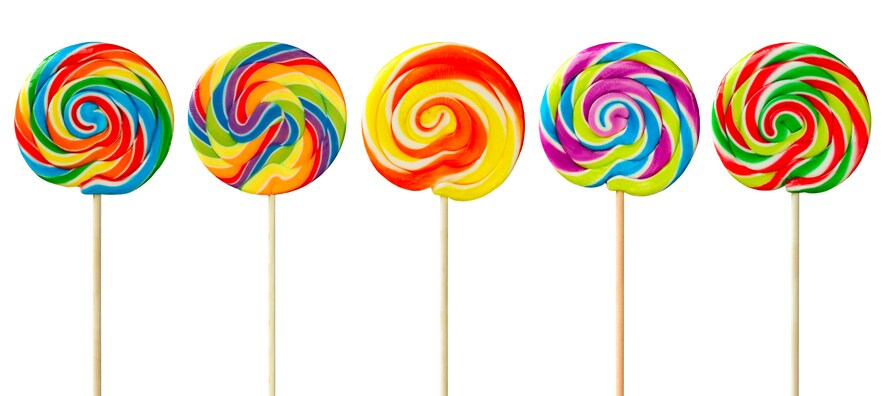 It's National Lollipop Day! From Candyland to Willy Wonka, from the Bank to the doctor's office Lollipops are everywhere and everyone loves them.
Here's Some Fun Facts about the History of Lollipops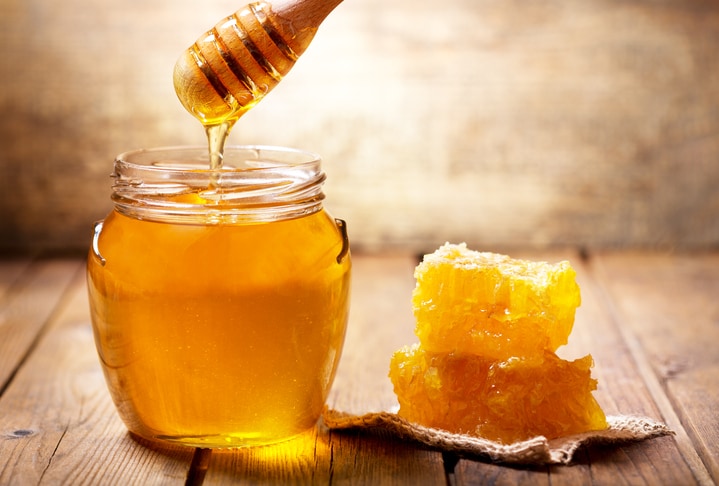 The first incarnation of lollipop type candies appeared several thousand years ago. Historians believe it originated from ancient African and Asian societies collecting honey from beehives with sticks. It is thought they may have licked the sticks after collection so as not to waste any of the sweet, sticky syrup!

In the late 1800s/early 1900s, a local man named George Smith from New Haven, Connecticut came up with the brilliant concept of making candies easier to eat by mounting them on a stick. Rather than use a hard candy, the first lollipops were a soft sugary treat. He named them after a popular racehorse called Lolly Pop. He officially patented the name in 1931!
Some say that Racine Confectioners Machinery Co is credited with inventing the first lollipop manufacturing machine in 1908; their invention could produce 40 individual pops per minute. Others credit candy maker Samual Born with his 1916 automation of candy making which automatically inserted the stick into the candies during manufacturing.
The world's largest lollipop was created in 2012 - At nearly 6 feet tall and weighing in at more than 7 thousand pounds, confectionary giant See's Candies broke the Guinness World Record in Burlingame California. Mmm delicious!
Did you know that you can also make lollipops at home? Satisfy your sweet tooth by trying your hand at some of these fine confectionery recipes.
The Spruce Eats has an easy-to-follow and highly customizable recipe and requires just a few inexpensive supplies to start such as a candy thermometer, lollipop/candy moulds and lollipop sticks. Once you get the hang of it, you'll be able to experiment with new flavours and new shapes. Go wild!
Looking for a family and kid friendly candy recipe that doesn't require complicated moulds? Try this recipe by Gale Gand for "Psychedelic Lollipops" as seen on The Food Network! These sweet, fruity treats are a dream come true. It's like owning your own magical candy shop. Click here to watch this easy-to-follow video recipe.
For those who wish to steer clear of food dyes and overly processed sugary treats, there's an all-natural treat for you, too! These lollipops are sweet, spicy, warm, and comforting and made with simple ingredients like Cinnamon, Cayenne Pepper, and Honey. Perfect for the discerning adult looking to rekindle some childhood joys with a classy twist.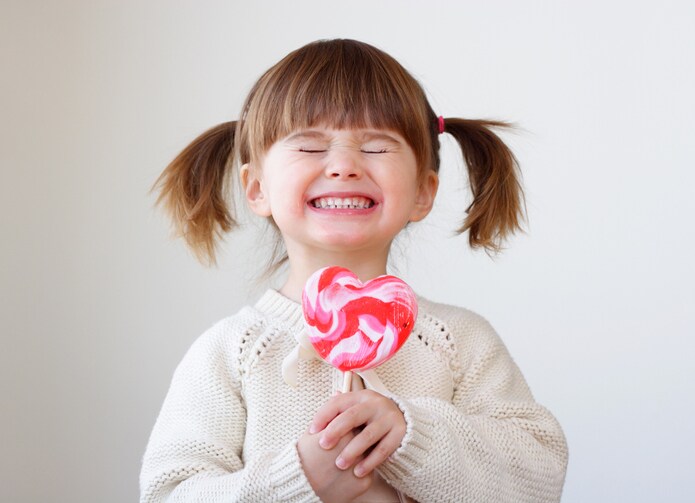 Parents everywhere tell us to stop playing with our food as a kid, but we've found a loophole! These fun candy-themed games are sure to delight everyone in your family. Perfect for boredom busters on a rainy day, or for playing games on the go on your next road trip!
Who doesn't love the classic board game Candyland and its lollipop royalty and gumdrop forests? Did you also know there's a travel version for on the go? This one is a family favorite.
For the hands-on DIYers in the bunch, you can check out the "Dum Dums Lollipop Drop Game" instructions from Dum-Dums lollipops brand.
If you're on the go with an Android friendly tablet, you'll love the Lollipop: Sweet Taste Match game or use your iPad or iPhone to grab the popular Candy Crush games.