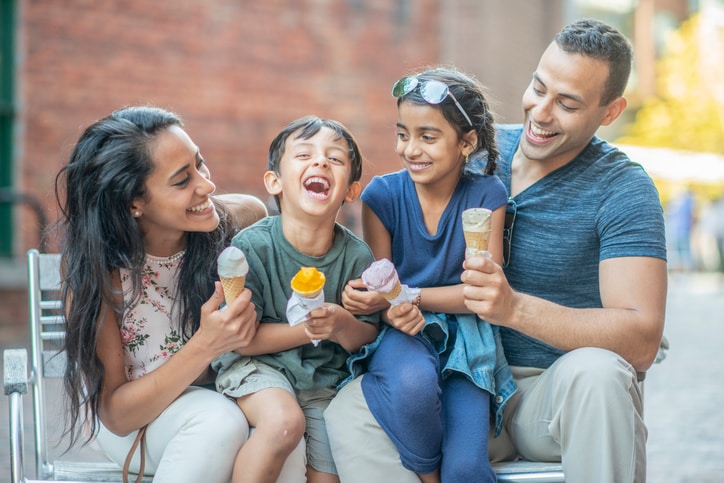 Introduced by United States President Ronald Regan in July 1984, National Ice Cream day might just be the best day of the whole Summer Break! Every time you hear the tinkling tunes of the local ice cream truck in the distance, it's sure to bring a smile to your face! There's nothing like that smooth, creamy, ice cold treat on a sweltering day.

Whether you're staying inside or out and about for a joy ride, here are some of our favorite places to get free or discounted ice cream to celebrate:
Baskin Robbins is bringing back Free Scoops! Baskin Robbins is celebrating the whole month with free delivery on your favorite scoops! Get your fave frozen treats delivered with $0 delivery on orders of $15 or more when you use DoorDash to order. Use promo code BASKINSCOOP to redeem.
Dairy Queen is offering $1 off any size of dipped cone! One cone per customer.
Stewarts gas-stations and convenience stores in VT and NY are offering $1.99 ice cream sundaes at more than 335 of their regional locations.
Carvel ice cream is running a BOGO special on sundaes every Wednesday at participating locations for the rest of the year.
Instacart is giving $1 coupons off of So-Delicious Single-Serve ice creams, or $1.50 coupon when you buy two. This deal runs though September 27th!
Whole Foods is offering a 35% off coupon on all ice creams and frozen desserts to Prime members!
Good Humor Ice Cream turns 100! They've re-released limited edition anniversary editions of Strawberry Shortcake and Creamsicle treats. Each package has a $2 coupon for any other Good Humor ice cream purchase. Yum!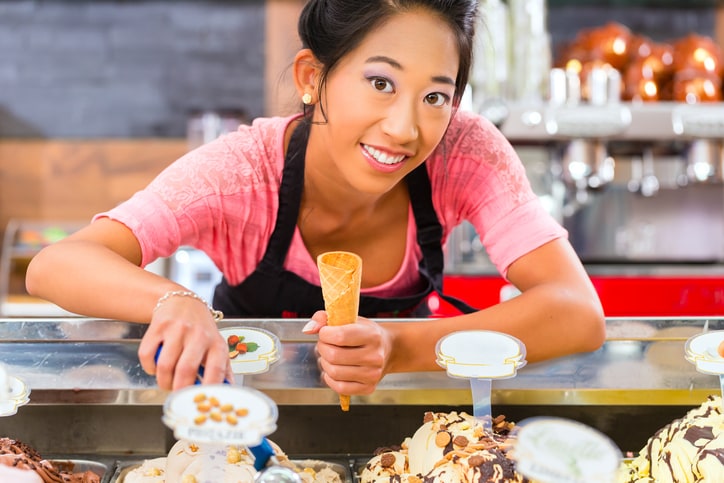 If you're a culinary enthusiast and want to experiment in making your own ice cream, we've got some recipes for you to try:
Try this Mason Jar Ice Cream recipe from delish.com! No muss and no fuss and no machine required.
Not into traditional ice cream? Try your hand at the Italian frozen treat Gelato with this recipe by Saveur!
Hosting a socially distanced barbecue with some friends? Try making a Semifreddo for a slicable, creamy, ice cream treat. This Italian frozen dessert is half-mousse, and half ice cream!
?
And don't worry, Vegans, we wouldn't leave you behind. Try this easy Vegan Ice Cream option from The Kitchn for a creamy, coconut based treat everyone will love!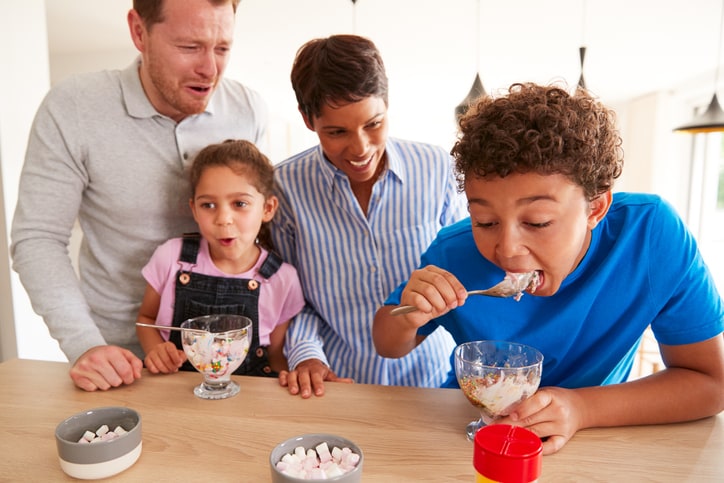 Looking for some ice-cream treats without all the sugar overload?
Check out these sweet, sprinkle covered gifts from Dylan's Candy Bar for the ice cream lover in your life!
Do your kids like to nap in the car? This DIY sewn colorful ice cream plushy makes a great car pillow.
Playing "Make an Ice Cream" is a fun way for preschoolers and kindergarteners to pass the time! Beat the heat inside with the AC and none of the sugar rush.
Entertain the whole family young and old with these fun downloadable Ice Cream themed activity pages!
Play these fun Ice Cream themed games from My Mochi with your family both inside the house and outside in the sunshine!
Decorate your kitchen or kids room with this charming three dimensional Ice Cream Puffy Paintings!