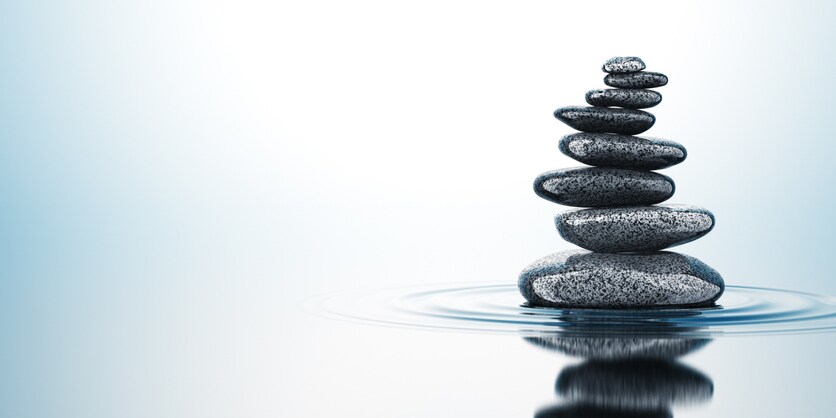 Koeppel gives "free mats" a whole new meaning. Obviously, we've had to suspend our free Yoga classes temporarily. But that won't stop us from offering lessons and tips. Every week we'll post a different Yoga pose you can work on. And our blog will have links to some great online instruction and courses. Stay fit. Stay well. Stay sane. With Koeppel Auto Group.
Yoga is a physical, spiritual and mental practice with its roots firmly planted in Hinduism, Buddhism, Jainism, and other Eastern Religions. There are many different Yoga traditions in formal practice, each of which has its own philosophical and religious principles, but the Western world has most adapted to the Hatha Yoga methods.
Yoga has a wide variety of physical and emotional benefits and can be practiced by anyone.

Adding yoga to your daily routine can help improve mental clarity, reduce anxiety, increase flexibility, and improve posture. Even better still is that yoga routines can be easily adapted to fit the individual including but not limited to yoga for wheelchair users, the chronically ill, for office workers to use at their desks, modified for the elderly, and even great for children of all ages. So, breathe deeply and feel at peace, because yoga is for everyone!
Check out our Yoga Pose of the Week to add some clarity and peace of mind to your daily life.
The Crescent Moon Pose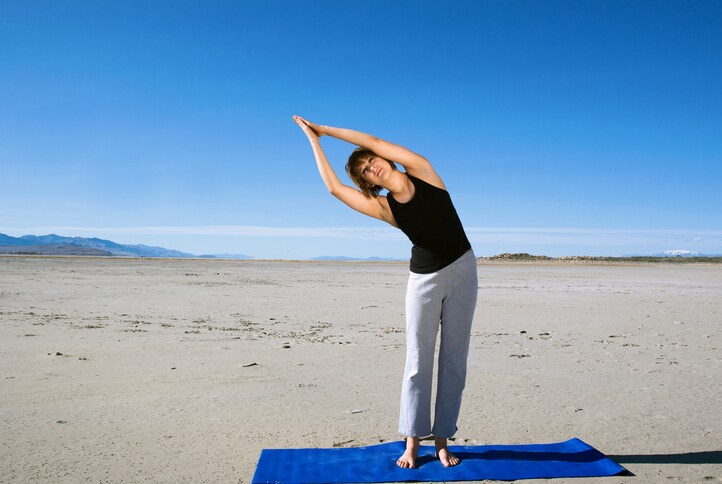 This pose can be easily done at your desk, in a chair, or from a seated pose on the ground.

Learn the variations of Crescent Moon and proper posture motions of this gentle yoga pose here:

Begin with your arms at your side. Gently begin lifting both of your arms overhead slowly. Bring your arms above your head, place your palms together, stretch your fingers wide, clasp them together and stretch your pointer fingers upward (think "finger guns" hand motion.)
Look forward, not up or down, and relax your shoulders and neck, and release the tension. Gently lean to the left side for 2-3 deep breaths. Bring yourself back to center, and gently lean to the right for 2-3 deep breaths. Repeat as necessary throughout the day to stay grounded
Crescent moon pose gives a deep stretch to your sides from hips to torso, lengthening your spine, straightening your back.
Here are some suggested listening options for your short yoga break:
3 minute Relaxation Music

4.5 minute Upbeat Meditative Music with a Beat

5 minute Guided Meditation with Music